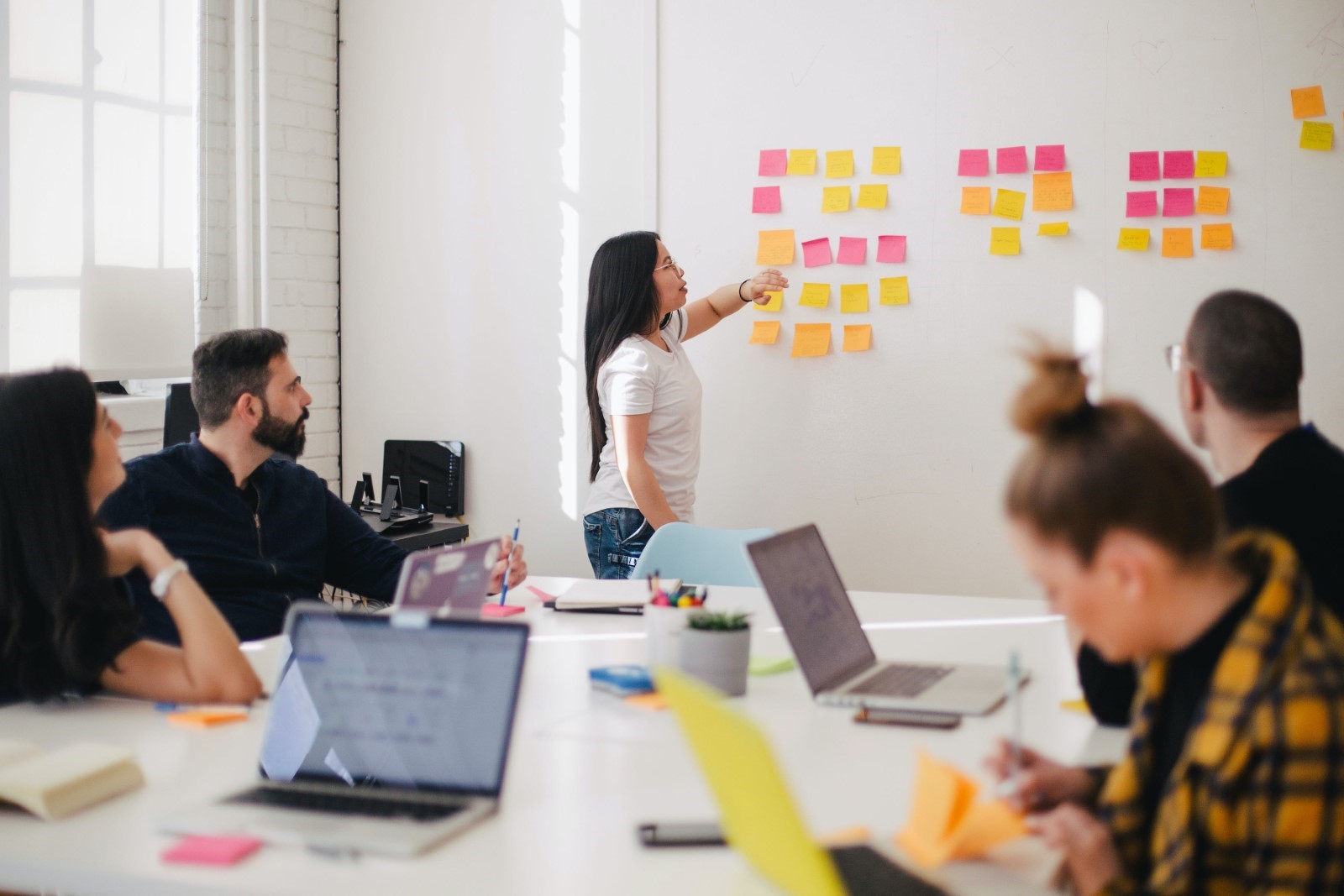 Over a year ago, COVID-19 shuttered workplaces worldwide, dispersing teams as employees traded cubicles and open plan offices for kitchen tables and spare rooms. With vaccination efforts well underway, many businesses are slowly bringing workers back on-site. However, without the right tools, this phased return can make it difficult for on-site and remote workers to communicate and collaborate effectively.
Have You Got a Hybrid Team? Don't Miss the Latest Episode of Log on with Larry!
To help you navigate the realities of on-site and remote hybrid teams, we've created this handy guide and partnered with Cisco to produce the latest episode of our popular Log on with Larry podcast. During the podcast, we sat down and discussed the challenges and realities hybrid teams face and highlight additional tools and strategies organizations like yours can use to promote collaboration and communication between remote and on-site workers.
Navigating Hybrid Teams: Common Collaboration Issues Experienced by Remote & On-Site Workers
Even the most in-sync team can't collaborate and communicate effectively without a robust plan and clear protocols in place. Ensuring you have a comprehensive yet flexible plan that addresses the challenges of hybrid work and offers clear, actionable solutions and strategies, as well as the necessary tools, is key.
For many organizations, the rushed transition to remote work depended heavily on ad hoc solutions, leading to miscommunications, reduced collaboration, and compromised deadlines and deliverables. To avoid repeating these mistakes, organizations of all sizes need to have a clear and actionable plan that is comprehensive enough to cover all likely scenarios while remaining flexible enough to adjust to your organization's evolving needs as more workers return to the workplace.
While individual tasks are less likely to be impacted by the transition, meetings and other collaborative work need to be carefully considered. When planning meetings, make sure you consider how to include remote workers from the start, and be mindful that many team members joining from home may be working alternative hours, supervising a child's education, or helping care for elderly relatives.
When selecting a conferencing tool, choosing an option like Webex, which allows you to quickly and easily record all aspects of a meeting, including audio, video, chat conversations, and notes, is vital. Recordings can also be edited after the fact, allowing you to produce shorter videos or remove sections where nothing relevant or important occurs. Recording meetings not only creates a record so attendees can go back and clarify points later, but it also makes it easy for workers who may have missed the meeting to catch up quickly.
Using the right conferencing tool can offer clear synergy on next steps and actions and help ensure everyone remains on the same page.  
Promoting Seamless Collaboration Between On-Site & Remote Workers
Effectively leveraging collaboration platforms is critical. Allowing multiple team members to work from the same document ensures no one is working from an out-of-date copy.
You should also ensure your team has a way to share meeting notes and action items with their co-workers (either with or without meeting recordings). This is vital to ensure everyone is marching to the beat of the same drum, regardless of whether they are joining from the conference room or the kitchen table.
How Bird Rock Systems Can Help
Bird Rock Systems has been aligning IT solutions with the collaboration and communication needs of businesses like yours, including conferencing, file sharing, unified communications, and call centers since 2003.
Our extensive IT experience and world-class customer service have made us a valued partner and advisor to organizations in a variety of verticals, including non-profits, hospitality providers, government bodies, and scientific and educational institutions.  
Custom Solutions Designed with Your Team in Mind
We begin by sitting down with your team and assessing your current and future needs and your business goals and then creating a custom solution designed specifically for you.
All of our solutions are built using high-quality products from trusted partners like Cisco; we never recommend a product unless we would use it ourselves. That's why we feel confident suggesting products like Cisco's Webex.  
Cisco's Webex: For All Your Collaboration & Communication Needs
Cisco's Webex offers secure, integrated audio, video, and conference sharing capabilities from any device, whether your team is logging on from the office, from home, or from their local coffee shop.
Features and benefits include:
Simplicity: schedule and start meetings from your browser, desktop app, mobile app, or video device.

Reliability: No more frozen videos! Customizable backgrounds offer privacy and security, while the ability to break into small group sidebars makes it easy to branch off from the main meeting and collaborate in smaller groups.
Flexibility: Webex is easily integrated with a variety of popular productivity tools, learning management systems, workflow apps, and more.
Security: All Webex discussions are protected using strong encryption with industry-leading, multilayer security, including a native VDI client for virtualized environments.
Webex also offers automatic noise removal and gesture recognition, allowing you to provide feedback with your hands. Webex Assistant handles note-taking and transcription so you can focus on the meeting.
Promoting effective collaboration and communication between on-site and remote workers can be tricky, but with a solid plan and the right tools, your team can easily bridge the gap and work together effectively.
For more information about IT and security solutions, make sure to catch the latest episode of our podcast: Log on with Larry.
To find out how Bird Rock Systems can help your team navigate the reality of hybrid work environments, please contact our team today.