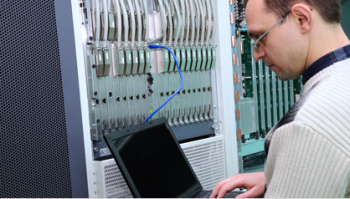 According to the U.S. Bureau of Labor, IT employment is looking to raise by 22% in 2020. Although we have seen a large increase in offshoring to countries such as India, demand for IT staffing is growing every year here in the U.S. For example, software developers are looking at an increase in demand of 28% to 32%.
What does this mean for companies in need of IT talent?
Recruiting and retaining IT talent will become increasingly challenging. As job demand for IT continues to increase top talent will be harder to find and harder to keep around. The search for finding a professional that is able to hit the ground running as well as fit into your company culture will be even more difficult.
So, what can you do?
I think the clear answer, for most IT managers or those in a position to hire, is to partner with an IT staffing agency. Let them do all the initial work. They will find candidates that may qualify, send you the resumes found, and then you can decide to interview those individuals. It sounds easy enough and pretty painless. In some cases this process works very well and in others it can be a nightmare.
Here are some of the challenges with filling a position using an IT staffing agency.
Lack of IT knowledge (staffing agency)
Time investment interviewing unqualified candidates (searching for key words of skill rather than actual understanding of the technology)
Lack of understanding your business needs and objectives
Top talent resumes sent to multiple companies using the same agency where highest bidder wins
IT Staffing agencies are filled sales people that are not technical. They claim to understand IT but the truth of the matter is they only understand IT at a very high level. Your job description may ask for networking, storage, and security expertise but maybe you just really need someone who can dive deep into your Cisco routers. IT staffing companies will send tons of resumes that include experience on your job description but do not dive deeper into real technical understanding. Consequently, IT managers spend a lot of time reviewing/interviewing people who do not qualify.
Bird Rock Systems is an IT solutions provider. Our core practice uses Advanced Managed and Professional services around these four pillars: security, mobility, collaboration, and data center. So how do we change the game? We offer IT staffing and recruiting services but we do it differently. With our expertise in IT, we are able to understand exactly who you need and then we deliver on that need. Our engineers and sales people do preliminary interviews of potential candidates and weed out all those that do not fit for your specific technical requirements. No more resume after resume just because some words match your job description. Bird Rock IT Staffing and Recruiting services can help you find the right fit for your organization whether itis project based, a retainer, or a fulltime employee.
As our motto goes "No worries…We make I.T. better!"
Call us at 858.777.1617 or email us at info@birdrockusa.com.