I ran into a free extension for the Google Chrome browser in early 2012 and I use the extension often enough that I forgot it was an extension until a customer asked about it during a firewall demonstration. If you have a Palo Alto firewall running 4.1, check this out. Thanks to 'lmori' for posting this on the Palo Alto Networks DevCenter (support login required).
The extension allows the GUI to display a bit of information normally only available from CLI. The extension uses an API introduced in PAN-OS 4.1. Installation steps are at the bottom of this post. This works with Chrome browsers only.
You need to be logged on the firewall with superuser privileges to use the extension. The PAN logo will appear on the Chrome URL bar: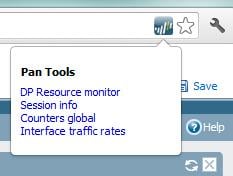 Here are some of the coolness you'll notice. Desktop notifications on jobs completion:

DP Resource monitor - the output of "show running resource-monitor" command:

Session info - the output of "show session info" command: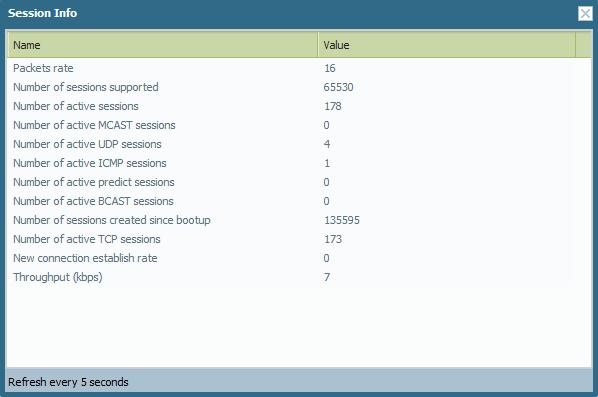 Counters global - the output of "show counters global" command:

Interface traffic rate - the average rates of physical and logical interfaces:

INSTALLATION
Login to the Palo Alto Networks support site.
Go to lmori's post: https://live.paloaltonetworks.com/docs/DOC-1986
Follow the link to grap the crx file.
Drag and drop the .crx file on a Chrome window. Your mileage will vary with this step, depending on the Chrome version you're using. You may need to play with the Chrome options that the browser to install an extension that is outside of the Chrome Web Store.
That's it. Use Chrome to login to your firewall and enjoy!