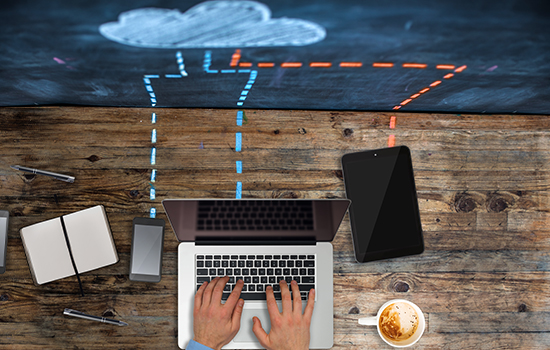 Microsoft Azure is one of the current leading cloud solutions on the market today. With cloud adoption on the rise, having the right tool for the job is critical for maximizing productivity and minimizing hassle and disruptions. This collection of more than 200 products and cloud services is specifically designed to solve today's challenges, allowing you to build, run, and manage applications across multiple clouds either on-premises or on the edge.
Why Choose Azure?
Azure brings many benefits to the table. Microsoft's focus on security and performance makes this an easy, secure product to use. Azure is offered by a large number of pay-as-you-go cloud service providers, including Bird Rock Systems , making it easy for your organization to manage your costs and scale up or down depending on your current and evolving cloud needs.
MDM & MAM Give You
Granular Control Over Device Usage
In addition to these benefits, Azure also facilitates a reliable mobility platform between on-premise and public cloud using Microsoft Intune. Intune is specifically designed for mobile device management (MDM) and mobile application management (MAM), allowing you to control how your organization's devices are used.
Easily Control
Configurations & Applications
To give you and your team more granular control, you configure specific priorities when looking to control applications, such as preventing emails from being sent to individuals outside of your organization. This ability is great for organizations with BYOD policies because it helps ensure your organization's digital assets remain protected while isolating sensitive organizational data from your employee's personal data.
Seamlessly Integrates with the Microsoft Tools Your Team Already Relies On
Many modern organizations already rely on a variety of Microsoft products for daily operations, including Microsoft 360, Outlook, and SharePoint. As such, Azure is specifically designed to seamlessly integrate with these and other Microsoft tools so your team can switch between products effortlessly without needing to log in every time they switch tools or move necessary data manually, allowing them to remain focused on the bigger picture.
This seamless integration and effortless communication between programs mean you can grant individual apps, such as your mail, calendars, and contacts list, access to your Microsoft 365 data. These apps can be authorized at a global admin level, so you can easily make them available to all members of your organization simply by registering them with Azure.
Azure also allows you to use PowerApps: focused apps for mobile devices that can connect to your existing data sources (such as SharePoint), allowing workers to access the tools they need whether they are working on-site, at home, or on the go.
On
-Prem Solutions Available
Azure also offers on-premises solutions using the Azure Stack Hub. This Azure extension gives users a way to run apps in an on-premises environment and deliver Azure services within your datacenter. This helps you create a consistent cloud platform and make technology decisions based on your organization's unique requirements instead of being bound by technological limitations.
Azure Hub offers:
Edge and disconnected solutions
Cloud apps that meet varied regulations without code changes

On-premises cloud app model
Azure Hub gives you and your team full ownership and control over your organization's data. You can access and control all data stored in your Azure Stack Hub, and Microsoft does not have access to any customer data stored in your hub environment.
How to Leverage Azure Effectively
Azure gives your team frictionless access to the tools they need, whenever and wherever they need them, while ensuring
your organization's data remains private, compliant, and secure. Azure is a true cloud-based multitool, offering a configuration model that can easily be adapted to meet your unique needs.
As an enterprise solutions architect, I'm a particular fan of the Azure
Backup service, which you can use to handle all your backups, high availability, and disaster recovery needs.
Many modern backup solutions already rely on connectors in the Azure environment to store your primary, secondary, or tertiary backups. By choosing Azure on your end as well, these backups can quickly be activated on your cloud should you experience problems with your on-prem environment.
How Can Bird Rock
Systems
Help?
If you want to discover the benefits of Azure for yourself, the friendly experts at Bird Rock Systems are here to help. We begin with a thorough review of your environment and internet connectivity, which allows us to recommend a course of action and help you deploy a cost-effective cloud-based solution tailored to your unique business needs.
Every organization is at a different point on their cloud journey, and not every path looks the same. If you think Azure might be a useful tool to have in your cloud toolbox, please contact our team, myself, or your existing Bird Rock Systems account manager today. We would be happy to share how others are successfully embracing cloud services like Azure and help ensure you get the most out of your cloud-based tools and applications.