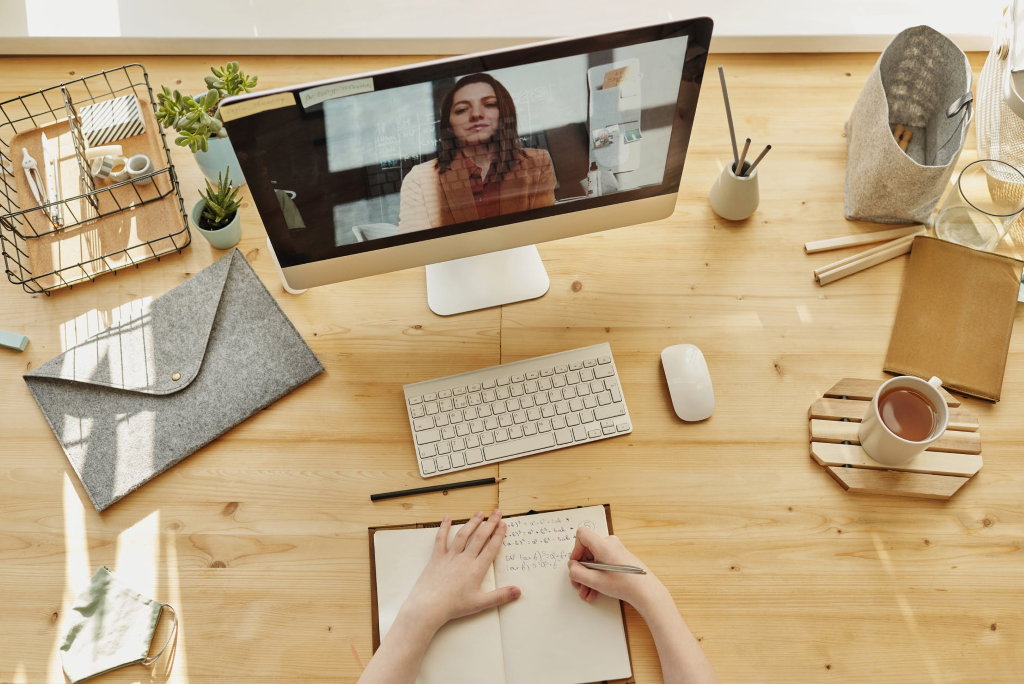 Could your team benefit from a little extra help? If your team is struggling to implement key initiatives while still supporting your everyday operations, you may want to consider partnering with an external virtual team.
Why Work with a Virtual Team?
Organizations choose to partner with external virtual teams for a variety of reasons, including:
Supporting your limited in-house security team by adding skillsets they currently lack or need infrequently
Temporarily expanding your core team so they can tackle a particular project

Bringing in a few external experts on a short term assignment to implement new security

,

privacy,

or compliance requirements
Like any hiring decision, bringing in an external team is a decision that should be considered carefully, which is why our experts have created this handy guide to help you determine if partnering with a virtual team is the right choice for your company.
Determining if a Virtual Team Partnership is Right for Your Organization
Virtual teams are a great way to add skill sets to your team on a temporary, project-based, or permanent basis. You may want to consider partnering with a virtual team if you:
Are currently considering hiring additional resources
Feel like your team is getting pulled in different directions

Need help

creating a roadmap

Require assistance, accountability, or resources to complete the actions outlined in your roadmap.
What to Look for in a Good Virtual Team
When interviewing potential virtual teams, there are a few skills you should look for:
End-to-end IT,
S
ecurity,
&
C
loud
E
xpertise
No matter what your new virtual teammates will be working on, they should have a solid, end-to-end understanding of IT, security, and cloud services. This helps ensure that their work both fits well within your larger infrastructure and won't potentially compromise your security or cause privacy or compliance issues later on.
Flexibility
You need a team that can adjust to meet your needs or change direction if necessary to ensure your goals are met.
Budgetary
P
lanning
&
C
ost
O
ptimization
S
kills
Your budget is a vital tool for identifying and executing the crucial IT initiatives within your department. These IT budgets are presented and overseen by IT leaders and cover all the activities your IT department will be engaging in throughout the year. As such, you need a well-developed budget that can take your priorities from the concept stage to the execution stage. Your virtual team can help you handle budget planning complexities, helping ensure resources are allocated effectively.
Architecture
&
D
esign
S
kills
Ensure your virtual team understands how their work fits into the larger picture and has enough understanding of architecture and design to ensure their piece of the puzzle fits into the larger whole and complies with UX and UI design best practices.
Security
P
rogram
D
evelopment
Cybersecurity is everyone's job, so you need to make sure your team has the skills necessary to ensure their work won't compromise your organization on a security, privacy, or compliance front.
IT,
C
loud,
&
Sec
urity
R
oadmap
D
evelopment
&
A
ssessments
Every project needs a plan that includes milestones and can be evaluated and assessed to ensure those milestones are being met.
Technology
I
ntegration
You need to make sure you choose a team that can seamlessly integrate their work into your existing technology infrastructure.
Compliance
R
e
a
diness
You need a team that is always up to date on the relevant regulations and can respond to new regulations in a timely manner should the need arise.
Penetration
T
esting
The best way to find out if your current security posture is robust is to stress test it. By partnering with a virtual team that offers penetration testing services, you can discover and address security flaws before cybercriminals can exploit them.
Staff
S
upport
&
T
raining
You need a team that is ready to hit the ground running. By choosing a partner that offers staff support and training, you can rest assured that your in-house and virtual teams are always up to the task.
Setting Your New Team Up for Success
Partnering with a virtual team is an investment in your organization, so setting your new team members up for success is critical. When evaluating a virtual team for a potential partnership, you should consider:
If the team has a proven history of success in the area of expertise you require

How experienced individual members of the team are

What the team's process looks like for determining priorities and following through on actions

If the team's approach to business and business relationships meshes with your own company culture
Bird Rock has extensive experience in the team as a service sphere, and one of the most fundamental things we have learned is that there is a difference between strategy (your end goal) and tactics (the actions you take to achieve your goal). As Sun Tzu wrote in the Art of War, "strategy without tactics is the slowest route to victory. Tactics without strategy is the noise before the defeat."
As such, before work begins, you should sit down with your new virtual team and research potential ways to achieve your goals, create plans to achieve those goals, and discuss your plans with the team to ensure all questions are answered and everyone is on the same page.
If you are considering partnering with a virtual team, the experts at Bird Rock are here to help. For more information about our virtual team options, please contact us today.