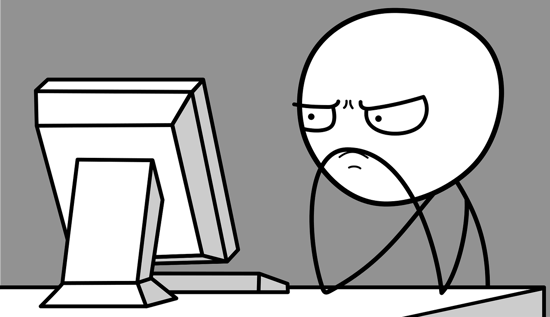 Information Technology and the team behind it is more crucial to business than ever before. The old way of doing things has almost completely disappeared and everything is going digital. There are more apps, more mobile users, basically more of everything related to technology and data.
What does this mean to you?
You operate like a magician. At one point, you are pulling a cat out of the hat and the other moment you are making bad guys disappear. That is everything from maintenance, to running down the hall with a fire extinguisher (metaphor), to implementing the latest and greatest technology that has promised to make your life easier.
But is your life ever easier? While top leaders at your organization are still trying to grasp their head around why IT needs a bigger budget, you and your team continue to battle technology.
One thing that we have noticed that can save a whole lot of headache, time, and money is keeping systems optimized. By optimized we mean patched, updated, and utilizing all features available that are relevant to your IT and business, as well as understanding where there may be issues in the future and security gaps.
Obviously, it makes sense to keep your systems optimized but there are two inherent challenges that our customers face when trying to keep their systems optimized; time and expertise.
For all the equipment and solutions in their environment those two issues are what keep them from optimizing their systems. There is the equipment like switches, routers, servers that have been there for a good amount of time and their people are experts with those solutions. Those systems become less optimized over time. Their team does not have enough time in the day to keep those systems fully optimized while also fighting fires and working on projects that are helping the business innovate.
Then there are the solutions that are newer and someone manages them but is not an expert. Many times, we have gone into a customer's environment and realized key features were turned off on solutions that would have added greater security, performance, and more if they knew it was available.
After years of doing technology assessments, we found that our customers needed something consistent. Taking our methodology from our technology assessments, we created quarterly technology health checks. Whether it is security, networking, storage, disaster recovery, wireless, etc. we come in every quarter with product specific expertise and assess and analyze your solutions to ensure that they are running properly.
Concluding your health check, you will receive a score, documented review, recommendations, and priorities that need to addressed. There are also two options for quarterly health checks. The second option includes an added 20 hours of remediation that will be performed by our experts for any of your needs.
If you would like to learn more about proactive quarterly technology health checks give us a call or email at 858-866-9702 or info@birdrockusa.com.