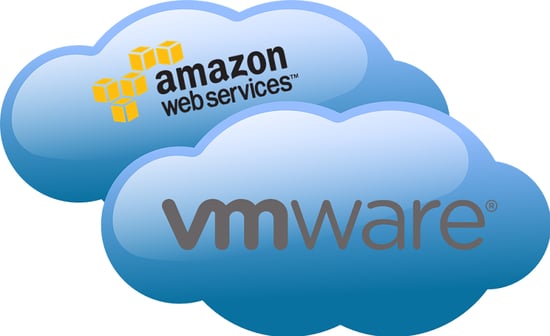 The leader in private cloud datacenter services and the leader in public cloud services partner to bring the best of both worlds and a hybrid IT solution to your datacenter. Is it a match made in heaven?
As you may know, VMware infrastructure software as a service such as vSphere, VSAN, NSX will be able to run on AWS.
What does this mean for you?
Convenience, ease of use, affordability, consistency, basically, all the things that we look for in IT solutions.
Most likely you already have VMs and use VMware tools. That is great. Now you can use your VMware on-prem virtualization investment and finally take it to the cloud in a consistent and seamless solution using AWS bare metal infrastructure.
AWS has built out a specific infrastructure dedicated to this new offering and can be accessed on an hourly, on-demand basis, or in subscription form.
The options are many. Migration of code and data does not require any change to current operational practices, tools, or policies. You will also be able to utilize both VMware migration tools such as vSPhere vMotion or AWS Direct connection to set-up dedicated network connections from your premises to AWS.
You can utilize the redundancy of global datacenters and spin up your applications in different regions in a couple simple steps.
While all of this is still in its infancy, it seems to be an offering that many will not pass up. The hybrid cloud option using VMware and AWS is the definition of scalable, flexible, simple, and affordable IT.
What does this mean for you and your business?
You want to look at your current environment and strategize on what applications you could move to the cloud and then get an assessment to be sure that migration of those applications will provide the ROI that you are looking for. When moving to a public cloud like AWS there is a fee for everything such as bandwidth, CPU, VPNs, etc. An assessment will give you a baseline of what you can expect to pay and allow you to make an informed decision on what you should or should not move to the cloud.
Want to learn more about VMware and AWS?
Talk to our experts today and start planning your VMware and AWS migration.
Email at info@birdrockusa.com or call at 858-866-9702