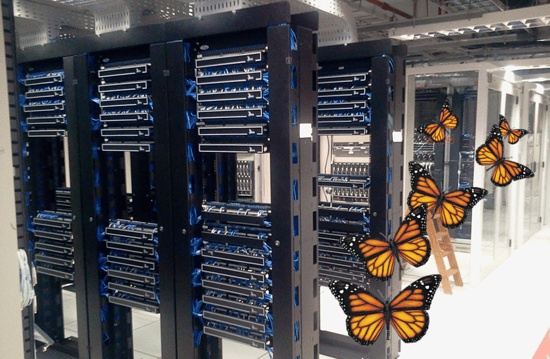 I recently attended an event at San Diego State University known as Link2Cyber.
The room was filled with young adults and top IT professionals in the area including Ken Lawon (CIO at Scripps Health), Shelton Darensburg (Director of IT at ViaSat), Mike Fuhr (Security Engineer at Sentek).
After the panel discussion, I asked some of the panelists one question and the resulting answer was very interesting.
I asked them, "What is your biggest challenge?"
First, I asked Mr. Ken Lawon. After a moment of silence, he explained that his greatest challenge is to instill the idea of transformational change into his executives. The idea that what you once did may not be the best way to do things now. Innovation can make our organizations more secure, more efficient, and ultimately better as a whole.
At Bird Rock, we like to call this Kaizen.
Now the next individual I asked the same question to was Mike Fuhr.
Mike stated that his greatest challenge was to usher ideas into the minds of his superiors for necessary security measures. He mentioned that many things that he marks as a high security risk go unresolved, partly because these risks were never a problem in the years past. But time has changed.
I decided to pose the question "Could you re-phrase that into convincing your managers that transformational change is a needed mind set for better security?"
He said, "Yes, exactly."
I am sensing a common theme here.
So, I had to ask one more person, Shelton Darensburg. "What is your biggest challenge?"
Shelton began to explain that his employees do a certain job and before they never had security top of mind because it was never an expressed concern. Consequently, there becomes major gaps in security especially in software development that expose his organization and customers to vulnerabilities. So, as you may have guessed the discussion came around full circle.
"Shelton, would you say changing the way your people think about security and its importance to the organization is your biggest challenge?" Also, known as transformational change.
Again, it was a resounding yes.
So why do we as IT professionals seem to have this challenge? Is it because IT security is still somewhat in its infancy? Or maybe it is the maturity of hackers and threats that has prompted the need to discuss and implement transformational change? Maybe it is due to a generational shift?
We work with many organizations, each at different stages in the journey of transformational change. We understand that we work in a fast, evolving industry and that forward thinking and nimble evolution is what will provide our customers with the greatest shot at being successful!
Give us a call today 858-866-9702 or email us at info@birdrockusa.com