Over the years, technology has allowed us to better collaborate with things such as on-prem phones, smart phones, email, Webex, Skype, and so much more. We use these these products every day and they help us to be more productive in a virtual world where employees and customers are dispersed hundreds to thousands of miles apart.
Have we met our limit on how successfully and seamlessly we can collaborate?
Why does our email, skype messages, white boarding sessions, phone calls, and video conferences not sync together? Why aren't we able to record everything securely so that we can revisit that important meeting and recall step by step what happened?
Why can't we connect to each other with all collaboration capabilities on any device at any time?
The answer is We can. You Can.
Cisco Spark is a complete business collaboration service. Utilizing your on-prem investments such as phone and video, the Spark solution brings all collaboration onto one single pane of glass. Everything from messaging, email, video conferencing, white boarding, conference calls, and calendar scheduling whether you are in the office, at home, or on the go on any device.
Spark is a completely cloud based solution in Cisco's Cloud which allows for complete, simple, and secure collaboration with your team. With the ability to sync with Active Directory, onboarding your employees is extremely simple as well as deprovisioning them when employees leave or job roles change.
Instant screen share, video chat, or white boarding sessions on a Spark board can be seen on any device. The Spark Calendar service syncs with Outlook and Webex which allows you to instantly create scheduled meetings by simply typing @outlook or @webex from any device to schedule a meeting on the calendar and send invites for Webex.
The Spark solution is a complete collaboration tool that will allow you and your employees to collaborate seamlessly, effortlessly, and naturally.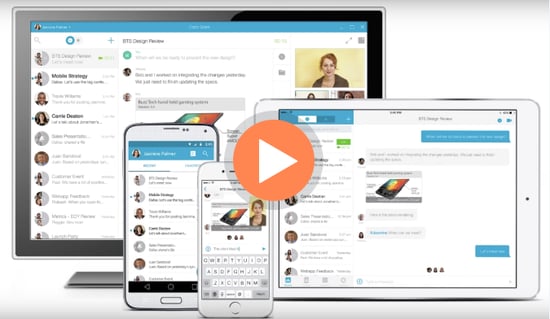 To learn more about Spark, watch this awesome video. Also give us a ring or email. 858-866-9702 or info@birdrockusa.com