Big or small the answer to this above question is most likely "no one." While large enterprise businesses seem to always make the headlines for security breaches, the Sony's and Targets of the world, all organizations have seen an increasing amount of security breaches. Why? Cyber criminals do not care how big you are! If they can take money, they will! The big wigs have implemented every security prevention solution known to man in order to protect against Advanced Security threats. They still get breached. So, whats the problem?
The reality is that there are many restrictions to having the best possible security measures. Focus on day-to-day IT consumes your teams time, staying on top of compliance and regulations requires extreme organization, actually understanding the evolving threat landscape takes dedicated hours of research, and staying in budget and covering all aspects of IT is difficult.
This may explain why we have seen an increase in IT outsourcing and managed services. Manufacturers and Solution Provides have reacted to this changing threat landscape and have developed solutions/services that can better protect organizations by offloading security tasks, allowing teams to focus on strategic efforts rather than day-to-day processes, and in some cases allow teams to survive without having to hire on an additional employee or team to cover security workloads.
Teaming up with a local solution provider can help ease your mind when it comes to security. Services such as managing/controlling security to your unique business is just one example of how outsourcing can add real value to you and your team. Add in 24/7 protection and monitoring allows you to get some sleep at night. Also, going outside of your organization to get security assistance can help you allocate more time and resources to support your company's key initiatives. While budget constraints may be a concern, the productivity and focus of your team will increase. This will allow projects to be completed more efficiently and other aspects of your IT that drive business innovation and growth.
One service that I strongly recommend, though I do stress that you make sure to vet a couple options, is Dell SecureWorks.The SecureWorks team is dedicated to helping you narrow the gap between security and resources. Though they are Dell, their team will never try to sell you any Dell product line and rarely will even make recommendations. They are solely concerned with making sure you have peace of mind by knowing your data is secure and your team is focused on the business critical functions of IT.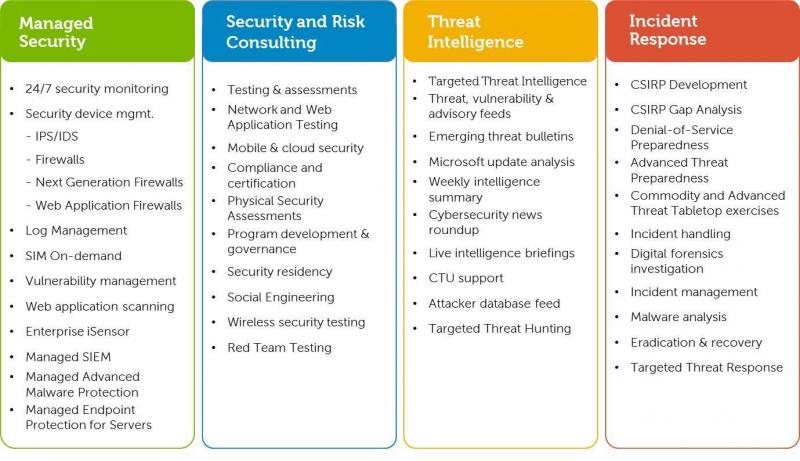 If you are interested in the SecureWorks services please give us a call today so we and the SecureWorks team can set up a meeting to discuss the future of your security.
Give us a call at 858.777.1617 or email us at info@birdrockusa.com.