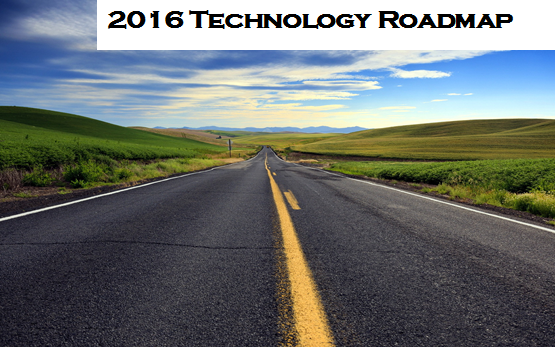 IT Executives are key contributors to strategic planning but with the end of the year approaching and Holiday vacation on their minds, planning IT strategy for 2016 becomes an unnerving task. Keeping in mind end of year tasks while shifting into the next year plan/strategy is a challenge and at times becomes reactive.
Proactive IT planning for the future is an integral part of supporting an organization in order for it to achieve its goals and vision. To be proactive, organizations must have up to date information on their IT including spend, technologies, talent and process. Some challenges IT Executives face when planning strategy are:
Limited IT Documentation
Overspending on telco services
Understanding talents and areas of improvement for IT teams
Current state of support contracts and end of life equipment
Root causes of recent incidents
Wouldn't it be nice to offload your IT strategy planning for 2016, and focus at your tasks at hand?
One solution that our customers have found to be extremely valuable, especially when closing out the year or quarter, is a Technology Road Map. A Technology Road Map enables IT executives to make informed decisions for IT spend, training, and staffing. The instant benefit of a road map is freeing up IT Executives and or teams time from having to analyze their entire IT including talent, technologies, spend, and process. The total benefit of a Technology Road Map short term and long term includes:
Documenting the state of IT in relation to purpose, vision, and goals
Snapshot of current physical network topology
Improve investment planning through identification of equipment at risk, e.g. as a result of vendor end-of-life
Save money on telco services that are not in use
Gain a 3rd party view from an expert team with a proven methodology
Transferable network documentation for new hires
Training and staffing recommendations
When a Technology Road Map is performed, the final deliverable includes value information such as:
High Level LAN/WAN Network diagrams
Other network diagrams (Remote access, IP Telephony, Security, Internet, QoS, etc.)
Needs/Gap Analysis report for IT human Resources
Report of IT spend including hardware, software, licensing, support contracts, professional services, telco, data center, payroll, etc.
Identify end-of-life software and equipment for budget planning
Report current state of support contracts
Root cause analysis of recent incident reports
Findings, conclusions, and recommendations
Sign up for a Technology Road Map and let our experts do the work for you!Offload your IT planning and strategy, focus on closing out the end of the year, and ENJOY the Holidays.
As our motto goes "No Worries…We make I.T. Better!"
Give us a call at 858.777.1617 or email us at info@birdrockusa.com.