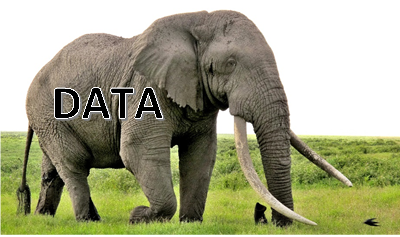 To put it simply, the more data we are able to collect, the more knowledge we retain. We all know the cliché "knowledge is power." Though collecting data is an extremely valuable resource for companies across all industries, once it becomes so large we begin to open ourselves up to major security risks. These risks can be external from hackers, insider abuse whether it is malicious or unintentional, and/or risks related to compliance.
How can we confidently secure this data?
I am really driving this conversation towards your data-at-rest. How do you make sure your valuable, sensitive, at rest data is secure from hackers?
The answer is encryption. I like to think of encryption as a bank dye bag. When a robber steals a bag of money the dye bag technology explodes and covers all the bills, that bag of money is then rendered useless. This goes the same with data encryption. Although a hacker has breached your network, your encrypted data is useless to them.
You may be thinking, "Duh! I already encrypt my data." But I say, there's a better way!
Your encryption solutions in the past may have worked but were probably a nightmare to manage. Keeping up to date with multiple encryption solutions is not an easy task for multiple reasons such as a lack of time, an ever changing environment, skill set inefficiencies, and or employment changes. Many times these challenges yield inconsistent results, performance woes such as a bottleneck when an encryption solution is turned on, and in some cases, it is so difficult to manage that IT professionals turn off an encryption solution all together.
The solution that I have come to love is the Vormetric Data Security Platform. The platform allows your team to efficiently manage data-at-rest security across your entire organization. Using a scalable infrastructure, the Vormetric Data Security Platform is capable of transparent file encryption, application encryption, tokenization, dynamic data masking, cloud encryption gateway, key management and vaulting, privileged user control, and access audit logging. Boy, that's a ton of valuable capabilities!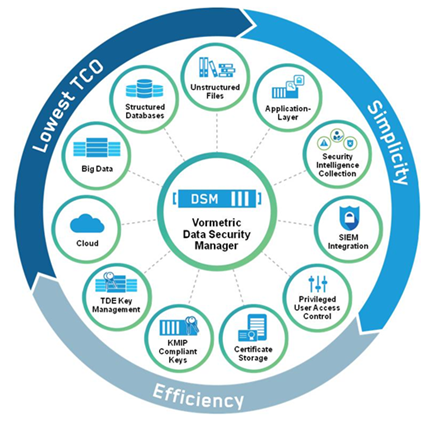 This platform will allow you to address your security and compliance demands such as HIPAA, PCI, and FISMA, just to name a few. Easily manage the platform and mitigate advanced persistent threats (APTs), prevent your insiders from abusing data, and place persistent controls on your data even if it is in an external provider's infrastructure. Instead of multiple point solutions to protect your data throughout your entire network, this platform takes a consistent and centralized approach. This allows your IT team to quickly and efficiently manage your data-at-rest at less cost (time and money).
Vormetric allows you to feel confident about your data security, giving you piece of mind not only in regards to breaches, insider abuse, and compliance but also for your IT budget constraints.
If you would like to learn more about Vormetric and its Data Security Platform please call us today to set up a consultation! Call us at 858.777.1617 or email us at info@birdrockusa.com.
Also check out www.vormetric.com to learn more on your own.
As our motto goes "No worries…We make I.T. Better!"