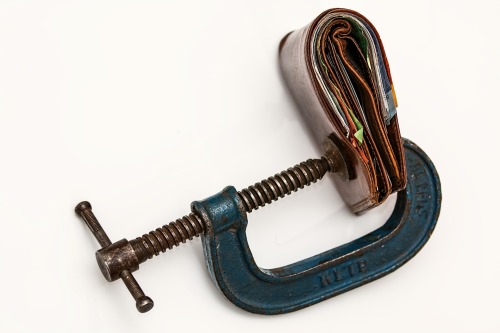 Budget. Who has it and how do we make it more valuable?
A hurdle we see with our customers is a limited budget for IT such as staffing, infrastructure, security, and so on. This limitation causes IT teams to wear multiple hats managing legacy systems. This approach has its flaws. With technology evolving rapidly, staying up to date with the latest trends is an uphill battle. Because teams are running around resolving day to day issues, their ability to drive innovation is stifled.
Companies are shifting strategies in order to reduce costs and optimize the use of resources. For example, we have seen many customers move some portion of their legacy environment to the Cloud. They benefit from leveraging the latest technologies without the large capital expense. Customers are able to pay as they grow, only using what they need.
DIY - Is this really the best use of internal resources?
There are many benefits in going to the cloud, however, taking on a cloud migration project without experience has its share of risks that could break the budget. There is an inherent learning curve when going to the cloud which takes time, research and trial and error.
What is the risk of a failed migration?
There is a lot to consider when moving to the cloud such as security, reliability, availability, vendor lock in and management. So it is important to weigh the cost versus value when choosing between "doing it yourself" versus leveraging a partner.
We Can Help!
Moving to the cloud is one example of how we help customers solve challenging initiatives. Not only can we help customers go to the cloud, but we are able to provide ongoing management and quarterly health checks to make sure customers are maximizing their investment while optimizing the performance.
Bird Rock Systems Advanced Managed Services helps customers execute on an effective IT strategy allowing the in house team to focus on aligning their department with the company vision. Quarterly health checks on areas such as cloud environments, storage, virtualization, LAN switching and wireless are of great value to customers because they don't require an expert in each discipline 24/7. There is value and savings in the periodic review of the environment to uncover issues/potential issues, make recommendations to optimize systems and even provide remediation.
If your budget has you shorthanded and you could use the expertise of Bird Rock Systems, call us today and ask about our Advanced Managed Services. We tailor our services to your business needs!
Call us at 858.777.1617 or email us at info@birdrockusa.com.
Stay Tuned for Part IV of the "We make I.T. better" a Series on Advanced Managed Services!