By Brianna Massey Junior Engineer Intern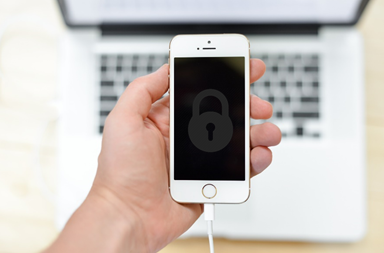 Protection of your assets is important, including in your mobile devices. With the growing acceptance of BYOD in enterprises, companies are looking for ways to implement successful mobile security.
While mobility can be a great benefit for the company, it also opens your data up to security threats. With the right strategy, however, an enterprise can confidently secure the mobile devices accessing their sensitive data. Three steps to take while creating your mobile security strategy include recognizing the risks of adding mobile devices on your network, seeking vulnerabilities in your current network, and creating a plan to manage the risks and vulnerabilities that are found.
Before you can securely add mobility to your network you need to understand how it will be used to fulfill your business needs. Once you have this understanding you can look at the risks your resources can potentially be exposed to. Knowing these risks are vital in preventing them. If an attacker effectively gets into a mobile device on your company's network, a great deal of damage can be done - including:
· stealing corporate data
· listening to meetings and conversations via microphone
· taking videos or photos using the camera
· tracking the device's location
· sending emails and text messages
It is important to note that "securing mobile devices" means taking different actions to different stakeholders in your enterprise environment. It is the IT manager's responsibility to understand these differences and find a compromise that addresses everyone's concerns while still giving employees the convenience of mobility they expect.
After considering the risks your company faces by using mobile devices, it is important to assess your own network to seek the vulnerabilities you currently have or would have if you increased mobility. There are many deployable solutions enterprises use to gain visibility and add control to mobile devices to better manage them. Although managing devices can have security benefits, you must remember that managing and securing are not synonymous. It is vital to ensure that the solutions your enterprise will deploy support the objective you have set for your mobile security strategy.
In order to stop an attack and protect your sensitive data, you must have an initiative ready to detect threats in your network and a plan to carry out to stop an attack from causing any more damage. It is important to find a mobile security solution that logs and analyzes the device, the applications it runs, and the network it is on in order to regulate behavior in real-time to determine when a vulnerability has been exploited. Regular vulnerability assessments can help an enterprise define the level of risk the organization is exposed to.
With the strong relationships we have with our partners, we strive to work with one another to provide our customers with the best security solutions for each custom infrastructure. Bird Rock Systems has helped countless businesses successfully implement mobile security into their environments.