Are you looking at the clock and the hands seem to be spinning faster than you can get things done?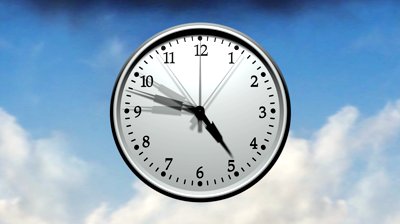 Do not worry, you are not alone. Many of our customers biggest challenge in their I.T. environment is time or lack thereof. There are many reasons why lack of time has become a large hurdle for I.T. teams to jump. I will name a few of the most common ones that we see challenging our customers. First, day to day I.T. issues need immediate attention that ultimately take away from longer term I.T. objectives. Our customer's time is most important and those day to day issues take precedent especially if it means their customers will experience downtime.
Second, when new technologies are implemented or new engineers come aboard there is a definite learning curve. In the past, we have seen Senior Engineers leave companies for new opportunities and this creates a hurdle for any new oncoming engineer. The common obstacle here is that the new engineer must figure out how and why the previous engineer set up technologies the way they are. Well, if you go down the line of multiple engineer changes, you can see that there is probably a knowledge gap of the how and why things have been configured. These new engineers have to spend the time learning the how and why not only from the previous engineer but potentially from 5 others before them. This is an absolute time trap and we can help solve/mitigate obstacles as such.
The third common reason for a lack of time or inability to create time is along the lines of training and certifications. Similar to the previous hurdle, when new technologies are implemented engineers need to be trained on how to use those technologies. Training is not the final straw and in many cases our customers want or must have certifications for those technologies. As you know, training, whether in I.T. or not, takes up a ton of time. After receiving training one may still have to pass a test to become certified. The time spent studying for a certification as well as the risk of not passing and having to do the process all over again is another large time sink for I.T. teams.
Do you have I.T. time constraints? Bird Rock Systems can help slow down your clock!
Our Advanced Managed Services can help solve all the issues mentioned previously. Bird Rock Systems can come into your environment on a rhythmic basis. With a team of highly skilled engineers, Bird Rock can be scheduled weekly, monthly, and or quarterly to help with your specific I.T. objectives.
Let our engineer/s learn the how and why so you can focus on other objectives.
Training can be time exhaustive and certifications can break your teams working rhythm. Bird Rock can train your team, take over tasks that your team is not trained on, and our engineers are certified to work on the solutions in your environment.
Maybe I haven't mentioned a time issue that you may be experiencing. At Bird Rock, we customize our Advanced Managed Services in order to align with your I.T. objectives and business goals. Our objective is to make your I.T. better and we can tackle this by freeing up your time for your specific technology needs.
Give us a call today if you would like more information or could benefit from our Advanced Managed Services!
Call us at 858.777.1617 or email at info@birdrockusa.com.
Stayed tuned for Part III of the "We make I.T. better" a Series on Advanced Managed Services!