Bird Rock Systems had a baseball style weekend. We had a Happy Hour, a Lunch & Learn in Orange County, and closed out the weekend at the Farmers Insurance Open, luckily before the storm hit on Sunday!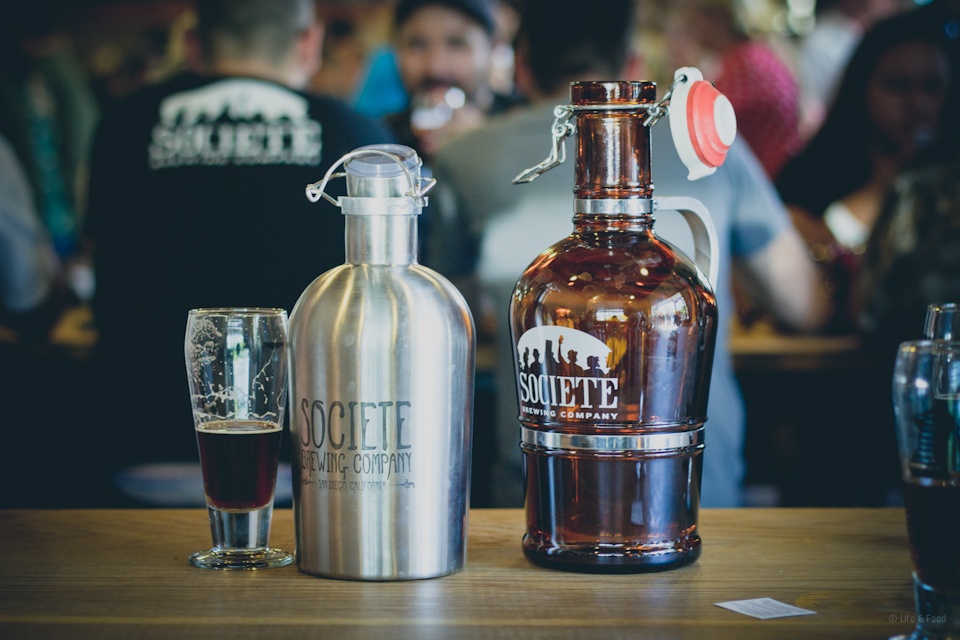 Kicking off the weekend on Thursday January 28th, Bird Rock held its 2016 Happy Hour Kickoff at Societe Brewing Co. We like to hold these relaxed, fun Happy Hours every month in order to talk with our customers and get to know each other and our respective teams better! Leaving all sales at the door this is a real opportunity for our customers to meet other IT professionals, mingle with the Bird Rock team, and relax over a few colds ones! We see the value in connecting our customers so they can share experiences and advice with each other outside of a solutions provider telling them what they need.
Pictured Larry Hoehn,Jim Matteo, Matt Hannula, Kelly Sullens, Ashley KoojiThe next morning we made our way north for a Lunch and Learn at Taps Fish House and Brewery in Orange County. We hold these Lunch and Learns in order to introduce ourselves and partners to prospected customers as well as update our current customer base on the latest and greatest of technology. Bird Rock Systems Senior Network Architect, Larry Hoehn, discussed to the value and benefit of Advanced Managed Services. To sum up his presentation, Advanced Managed Services is a proactive service that allows you to maximize the investment of the solutions in your network. It is like buying a pool and having a pool guy come out once every couple months to make sure everything is working properly and is safe to swim in. We partnered with Juniper Networks for this event as well and they discussed their latest products including switching, routing, and security. After an incredible lunch with tri-tip and craft beer, we were ready to prepare for the next event.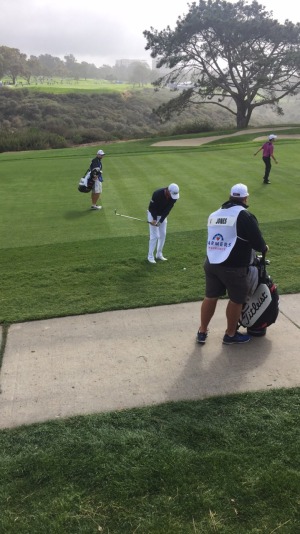 Saturday morning felt better than ever as we walked into the Farmers Insurance Open and onto the 16th hole at our Executive Greenside Suite! It was the best customer turn out we had ever seen and it came to no surprise. The food was amazing, the weather perfect, and golfers "wowing" as well as "choking" on the Par 3 at the 16th. Every year we like to hold around 6 Executive events like this one, giving our customers and prospects memorable experiences. Sometimes it is golf, other times it is driving a NASCAR racecar, or target practice with high powered weapons!
The whole purpose of our events is to give IT professional's valuable experiences whether it adds value to their IT knowledge or to their personal life, like relaxing on the 16th hole with a Moscow Mule!
If you are an IT professional and want to be a part of our next event feel free to email your contact information to mhannula@birdrockusa.com.
"No worries…We make I.T better!"